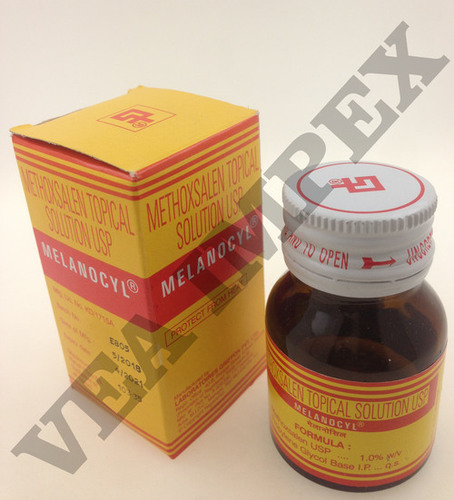 Product Description
Product name : Melanocyl
Generic Name : Methoxsalen Topical Solution
Manufacturer : Indian Pharmaceuticalspvt ltd
Uses ofMelanocyl Tablet
Melanocyl10 mg Tablet is used in the treatment of vitiligo and psoriasis.
Melanocyl Tablet sideeffects
SideEffects of Melanocyl are Redness of skin, Blisters on skin, Edema (swelling),Itching.
How to use Melanocyl Tablet
Takethis medicine in the dose and duration as advised by your doctor. Swallow it asa whole. Do not chew, crush or break it. Melanocyl 10 mg Tablet is to be takenwith food.
How Melanocyl Tablet works
Melanocyl10 mg Tablet is used along with ultraviolet-A irradiation where it works bydecreasing the number of cells the skin makes.